"The future is data-driven" berättar en av talarna på invigningen av SBDI, måndagen den 4 oktober.
SBDI – Svensk biodiversitetsdatainfrastruktur – är den nya svenska plattformen för publicering och åtkomst till data om biologisk mångfald.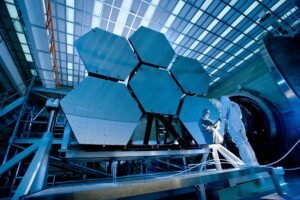 Den 4 oktober invigs SBDI, Sveriges största samling av fritt tillgängliga data om biologisk mångfald och ekosystem. SBDI är ett samarbete mellan 11 svenska universitet och myndigheter och erbjuder en plattform för att effektivt dela, hämta, visualisera och analysera biologisk mångfaldsdata.
Inbjudna talare under invigningen är Alexandre Antonelli, Director of Science, Royal Botanic Gardens, Kew och Donald Hobern, Executive Secretary, International Consortium for the Barcoding of Life (iBOL). SBDI invigs officiellt av Maria Thuveson, Rådsdirektör på Vetenskapsrådet och chef för den svenska GBIF-delegationen.
Invigningen, som sänds från Naturhistoriska riksmuseet, är ett digitalt event och äger rum måndag 4 oktober 2021 klockan 10 till 12.
Invigningen följs upp av tre webbinarier där nyckelfunktioner för biodiversitets- och ekosystemforskning visas. Planerna för den framtida utvecklingen beskrivs och deltagarna bjuds in till diskussion om hur tjänsterna kan utvecklas ytterligare.
Webbinarium 1: Få åtkomst till SBDI-data och verktyg med R, tisdag 5 oktober kl. 10-12
Webbinarium 2: Få tillgång till och publicera genetiska data med SBDI, onsdagen 6 oktober kl. 10-12
Webbinarium 3: SBDI-åtkomst till systematiska övervakningsdata, från arktiska livsmiljöer till djuphavsmiljöer, torsdag 7 oktober kl. 10-12