Det var inte länge sen vi såg smarta apparater som futuristiska fantasier, medan uppkopplade produkter idag blivit en del av vardagen och ökat bekvämligheten i våra hem. Dock har alla internetanslutna produkter vi omger oss av även öppnat upp nya vägar för hackare och cyberattacker.
Det smarta hemmet
Ett smart hem är ett hem som använder internetuppkopplade enheter för att göra vardagsbestyren enklare. Dessa enheter kan ofta styras genom appar på distans samt automatiseras.
Många nybyggda hem säljs som smarta hem och kan bland annat komma med röststyrning av ljus och inbyggt ljudsystem, men även äldre hem uppdateras med smarta hem-system för att bli mer energieffektiva eller helt enkelt genom att uppdatera vitvaror som nu främst säljs som smarta produkter. De smarta hemmen är framtiden, vare sig man vill det eller ej.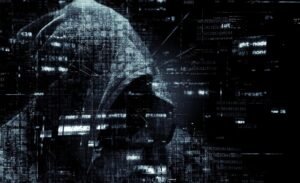 Internet of Things
IoT, eller Internet of Things, är vad man kallar det nätverk av sammankopplade enheter som är till för att förenkla våra liv. Sakta men säkert har dessa lösningar blivit till standard i nybyggda och moderna hem. Trots de säkerhetsrisker som kommer med uppkopplade produkter anser många att fördelarna överväger nackdelarna med övervakningssystem och hemlarm som man kan kontrollera via sin telefon på distans.
Även värmesystem och AC man kontrollerar via en app från jobbet eller semestern har klara fördelar. Att kunna sätta på lampor på kvällen så att hemmet ser mer bebott ut även när ingen är hemma kan kännas tryggt, och besparingarna blir märkbara när man programmerar det smarta hemmet att gå in i lågenergiläge när ingen är hemma.
Däremot finns det smarta produkter vars nytta kan diskuteras, som den smarta kaffekokare som brygger färdigt ditt kaffe automatiskt samma tid varje morgon och sänder dig meddelanden när koppen är redo. Även dessa produkter, som vi med enkelhet skulle klara oss utan, är här för att stanna. Robotdammsugaren som automatiskt går igång när alla gått hemifrån, den smarta tv:n som spelar in dina favoritprogram och sänder dig påminnelser om dessa, samt kylskåpet som är anslutet till dina sociala medier kan nämnas som exempel på prylar som många av oss redan vant sig vid och inte vill vara utan.
Smarta hem och vikten av en VPN
Med att smarta produkter i hemmen bara blir fler ökar också sätten för hackare att genomföra cyberattacker, stjäla personlig data eller orsaka integritetskränkningar. Förutom de situationer som kan uppstå på grund av rent kriminella handlingar finns även anledning att tänka över vilken övervakning och insamling av data som får ske på legal väg i landet du bor i eller besöker. Vissa auktoritära regimer har mycket strikt övervakning av internetanvändare, som exempel kan man nämna Kina, medan vi även i Skandinavien ger myndigheter och framförallt företag rätten att samla in en enorm mängd data baserat på våra surfvanor.
Vilka specifika säkerhetsrisker finns då med ett smart hem? Genom att de internetanslutna enheterna i hemmet är sammankopplade kan det som verkar vara en harmlös attack mot en av enheterna i till exempel köket, leda till betydligt allvarligare intrång i privatlivet. Ju mer avancerade attackerna blir desto svårare blir det även att skydda sig från dessa. Tusentals bilar har redan stulits eller brutits in i genom att man lyckas hacka de smarta systemen som är till just för att öka säkerheten för bilägaren. Detsamma gäller hemmet, där även ett mindre intrång i den smarta dörrklockan kan leda till att cyberkriminella får tillgång till bankuppgifter, köpvanor eller annan känslig information.
Förutom attacker som kan leda till finansiella förluster kan både laglig och olaglig programvara i uppkopplade enheter sälja högst privat information om våra liv till tredje parter. Enheterna kan med enkelhet spara till exempel vår platsinformation och vilka tider vi vaknar och lämnar hemmet. Ett oskyddat smart hem kan alltså leda till att vi övervakas i varje rum, till exempel genom övervakningskameror eller assistenter med inbyggd mikrofon och kamera. Som skräckexempel kan nämnas de monitorer som används i barnrum av föräldrar eller de smarta interaktiva leksaker som kriminella hackat sig in i och kunnat se genom eller interagera med barnen genom.
De data som vi delar med oss av utan att kriminella är inblandade, till stora techföretag genom datainsamling av deras produkter, samt till myndigheter, är tillräcklig anledning att tänka över sina teknikvanor och hur man bäst skyddar sig.
Hur du skyddar ditt smarta hem
Det enklaste och säkraste sättet att skydda alla enheter i det smarta hemmet är genom att installera en VPN i routern, vilken krypterar trafiken för samtliga smarta produkter som används i hemnätverket. Du bör förstås även använda en VPN på mobiltelefonen och datorn som du planerar att använda på andra ställen än i hemmet, men genom att installera VPN i routern skyddar du även de enheter där enskilt skydd är svårt eller omöjligt att installera. Genom att all data, som köp, platsinformation och kommandon krypteras med VPN och passerar genom en extern server, blir datan anonym och långt svårare för hackare eller tredje part att använda.
Ett smart hem är snart oundvikligt, men vi kan göra det mesta möjliga för att inte låta de smarta funktionerna påverka våra hems säkerhet. En VPN installerad i routern, en försiktighet och kontroll gällande vilka data man ger medgivande för insamling och delning av när man köper smarta assistenter av stora techföretag, ett kritiskt öga mot myndigheters insamling av uppgifter både på hemmaplan och när man reser, samt att stänga av sina produkters platstjänster och liknande, är alla steg mot ett säkrare hem.