När Apoteksgruppen behövde en ny partner för sin e-handel med krav på hög kompetens och en bra kulturell match föll valet på Knowit Experience.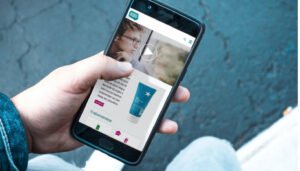 För Apoteksgruppen har det blivit en självklarhet att satsa på både fysiska butiker i form av kedjedrivna apotek, såväl som franchiseapotek och på sin växande e-handel.
Faktum är att e-handeln drar allt mer trafik, särskilt efter pandemins intåg, och antal köp har ökat med över 130% under 2020.
– Vi behövde en ny partner som kunde hjälpa oss att utveckla vår e-handelslösning, som idag är en så kallad "click & collect", och se nya möjligheter. Knowit Experience är en riktigt bra kulturell match i vår entreprenörsanda, vårt agila och lösningsorienterade arbetssätt utöver att de har gedigen kompetens inom alla de områden vi behöver hjälp med för att kunna utveckla och driva denna kanal framåt på ett bra vis, säger Anna Bergstedt, Marketing & Communication Director, Head of E-com/Click & Collect på Apoteksgruppen.
Det kommande året ska Apoteksgruppen se över sin e-handel med mål att förbättra kundresan och användarupplevelsen. Förändringarna kommer att göra det enklare för kunden att hitta information och produkter samt innebära en utökning och förbättring av de tekniska integrationerna.
– Knowit Experience har också snabbt satt sig in i vår bransch och vår tekniskt komplexa lösning. Vi har tillsammans lagt en plan för en snabb och bra förändring av vår e-handelslösning som kommer utgöra grunden för utvecklingen av våra digitala kanaler på längre sikt. Jag är övertygad om att vi kommer att få ett fint och givande samarbete i detta projekt, säger Matilda Leinsköld Head of Project Management Office på Apoteksgruppen.
– Vi ser verkligen fram emot att hjälpa Apoteksgruppen ta nästa steg med sin click & collect och e-handel. Framåt ser vi att Apoteksgruppen kommer få en ännu mer framgångsrik e-handel som når helt nya nivåer – det kommer bli en riktigt rolig resa, säger Pernilla Vinneby, vd på Knowit Experience.
Knowit Experience är ett affärsområde inom Knowit med 900 specialister inom teknik, design och kommunikation. De har ett kunderbjudande som tar ansvar för den hela digitala kundupplevelsen och är en stark digital partner. Knowit Experience kommer ansvara för hela Apoteksgruppens e-handel i form av ett stort utmanande projekt med efterföljande förvaltning.
Lösningen kommer att baseras på Knowits Ecommerce Axxelarator-plattform, framtagen med time to market i fokus för att på ett snabbt och kostnadseffektivt sätt få en kundfokuserad, användarvänlig och konverteringsdrivande lösning på plats.