Digital-health företaget Pilloxa meddelade idag att de har slutit ett samarbetsavtal med Sahlgrenska Universitetssjukhuset beträffande en klinisk studie på patienter med typ 1-diabetes och Addisons sjukdom.
Pilloxas mjukvara och smarta pillbox ska användas för att stödja patienterna att ta medicinen enligt ordination.
Projektet involverar Department of Endocrinology-Diabetes-Metabolism vid Sahlgrenska Universitetssjukhuset samt Department of Internal Medicine and Clinical Nutrition at the Institute of Medicine vid Sahlgrenska akademin vid Göteborgs universitet.
Patienter som lider av både typ 1-diabetes och Addisons sjukdom behandlas med insulin och kortison. Detta innebär stora utmaningar på grund av de motsatta effekterna läkemedlen utövar på regleringen av glukosnivåerna. Hos dessa patienter måste därför insulinbehandlingen justeras i relation till både kortisondos och födointag för att  kunna efterlikna ett normalfysiologiskt tillstånd. Om inte faktorer såsom tidpunkt för måltider, den relativa fördelningen av makronutrienterna i maten och grad av fysisk aktivitet justeras på ett optimalt sätt kan detta leda till emotionell stress och kritiska situationer inklusive hypo- eller hyperglykemi, diabetesketoacidos, binjurekris och till och med död.  Tillståndet är inte ovanligt, bara i Sverige behandlas cirka 10 500 patienter per år med både insulin och kortison.
Forskaren Dimitrios Chantzichristos, M.D. vid Sahlgrenska som leder samarbetet med Pilloxa brinner för att stötta dessa patienter: "Diabetespatienter som samtidigt behandlas med kortison kämpar i sin vardag för att balansera doserna av insulin och kortison för att därmed undvika nödsituationer såsom hypoglykemi och binjurekris. Vår utmaning som vårdgivare är att förse dem med effektiva verktyg för att minimera dessa risker. Och det är syftet med vår kommande studie, som inte skulle kunna genomföras utan användning av de moderna, digitala verktyg som så generöst tillhandahålls från Pilloxa."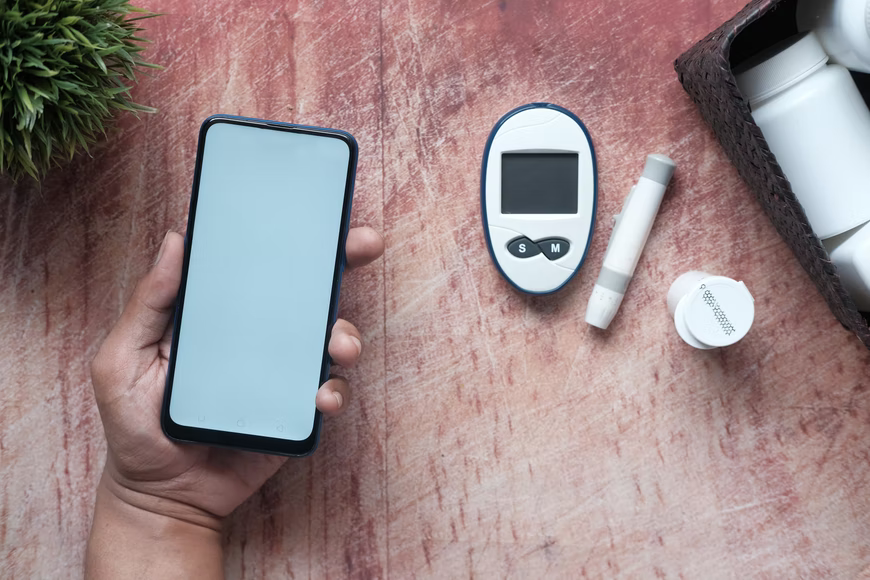 Den nya studien syftar till att öka förståelsen för samspelet mellan insulinbehandling och intag av kortison och mat. Specifikt syftar studien till att förbättra 1) insulinbehandlingen genom att identifiera perioderna med ökad risk för hypo- eller hyperglykemi under dagen och 2) kortisonbehandlingen genom att jämföra två tillgängliga hydrokortisontablettpreparat med avseende på metaboliska och icke-metabola svar hos patienter med kombinerad insulin- och kortisonbehandling.
Forskningsfrågorna i studien är följande:
Utvecklar patienter som behandlas med insulin och kortison oftare 1. hypoglykemi före intag av kortisontabletter på morgonen och 2.  hyperglykemi under kvällen jämfört med resten av dagen?
Visar patienter som behandlats med insulin och hydrokortisontabletter med så kallad dual release upp en mer fysiologisk kortisolprofil och resultat jämfört med patienter som behandlats med insulin och konventionella hydrokortisontabletter?
Forskarna planerar besvara dessa frågor genom att studera hur glukoskoncentrationen fluktuerar hos en väldefinierad patientgrupp med insulin- och kortisonbehandling (patienter med både typ 1-diabetes och Addisons sjukdom). Metoden omfattar insamling av realtidsinformation beträffande administrering av insulin, kortison och födointag med hjälp av en patientapp och kontinuerlig mätning av glukoskoncentrationen.
Pilloxa stödjer studien genom att tillhandahålla sina mjukvarulösningar och en smart pillbox. Pilloxas VD, Helena Ronnqvist, kommenterar: "Att samla in data inklusive patientens egen rapportering i realtid är avgörande för att uppnå målsättningen att kunna fastställa rekommendationer om hur man i framtiden behandlar patienter som tar både insulin och kortison på bästa sätt. Vi är stolta över att bidra till fortsatt forskning inom detta område och att stödja patienter med både typ I-diabetes och Addisons sjukdom. Att hantera daglig medicinering och samtidiga aktiviteter som att äta, träna, arbeta och stress är ingen lätt uppgift och är komplext att dokumentera på ett noggrant sätt. Vi hoppas kunna göra det enklare genom att tillhandahålla de nödvändiga data som behövs för att utveckla patientens behandlingsresa på ett sätt som sömlöst passar in i deras rutiner."
Ronnqvist fortsätter: "Med våra digitala supportlösningar för patienter strävar vi efter att ge innovatörer de verktyg och insikter som behövs för att möjliggöra ett hållbart lärande inom hälsa så att fokus kan flyttas mot patientens behov och hur de bäst kan stödjas. Oavsett om du är forskare, läkare eller läkemedelsföretag, så kan du använda våra lösningar för att stödja dina patienter på ett bättre sätt."
Studien är planerad att starta i september 2022 och med rapportering av resultat i slutet av 2023.